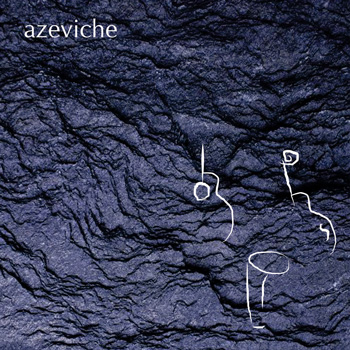 Tracks _____________________________________________
1.

 Relax Song

2.

 

Contigo en la Distancia

3.

 

Quem Te Viu, Quem Te Vê

4.

 

Porto Alegre

5.

 

As Rosas Não Falam

6.

 

Na Ilha de Lia, no Barco de Rosa

7.

 

Rumba Ruiva

8.

 

Ano-Novo

9.

 Cadeira Vazia

10.

 Viola Enluarada
2007 Azeviche
---

MUSICIANS: BRUNO MANGUEIRA, MARCOS SOUZA, ROBERTO MAGRÃO PERES

Azeviche was the first CD recorded by Bruno Mangueira as a soloist, as a member of the trio of the same name, in which he played together with bassist Marcos Souza and percussionist Roberto "Magrão" Peres. Originally released in 2007, it was recorded after weekly performances at the old Estação Santa Fé Pizza Bar in Campinas, Brazil — capturing the trio's special rapport and musical fluidity.

The album features finely crafted arrangements of music by some of Brazil's greatest composers, including Chico Buarque, Cartola, Edu Lobo, Lupicínio Rodrigues, brothers Marcos and Paulo Sérgio Valle, and a bolero by Cuban master César Portillo de la Luz. The repertoire also features three compositions by Bruno (Relax Song, Porto Alegre and Ano-Novo) and Rumba Ruiva by Magrão.
To celebrate the 10th anniversary of the CD Azeviche it's now available in all major digital platforms!