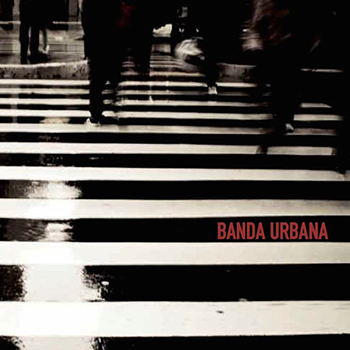 Tracks
_____________________________________________
| | |
| --- | --- |
| 1. |  Ladeira da Preguiça |
| 2. |  Casa da Sogra |
| 3. |  Samba Dobrado |
| 4. |  Sehorinha |
| 5. |  As Menores Coisas |
| 6. |  Menina da Fazenda |
| 7. |  Safari |
| 8. |  De Viterbo |
| 9. |  Donna Lee |
2011 Banda Urbana
---

MUSICIANS: ANDERSON QUEVEDO, RAPHAEL FERREIRA, JORGE MULLER, MAURO CASELATO, JOÃO LENHARI, MAURO BOIM, RUBINHO ANTUNES, SILVIO GIANETTI, JORGE NETO, JAZIEL GOMES, PAULO NORBERTO, BRUNO MANGUEIRA, RUI BAROSSI, DANILO PENTEADO, PEPA D'ELIA

SPECIAL GUESTS: LÉA FREIRE, PROVETA

The Banda Urbana ("Urban Band") was founded in Sao Paulo in 2006 by former members of the now extinct Campinas based Canavial Big Band. The band was so named after the composition Canavial, by Bruno Mangueira. Having integrated both groups since its begining, Bruno performed with the Banda Urbana until 2011, when its first CD was released on the  Kalamata label. Besides playing guitar on this album, Bruno also wrote two arrangements: Samba Dobrado (Djavan) and Senhorinha (Guinga and Paulo César Pinheiro), this last one featuring Nailor Proveta as a soloist on sax soprano.